The Dust Bowl parafeed headphone amplifier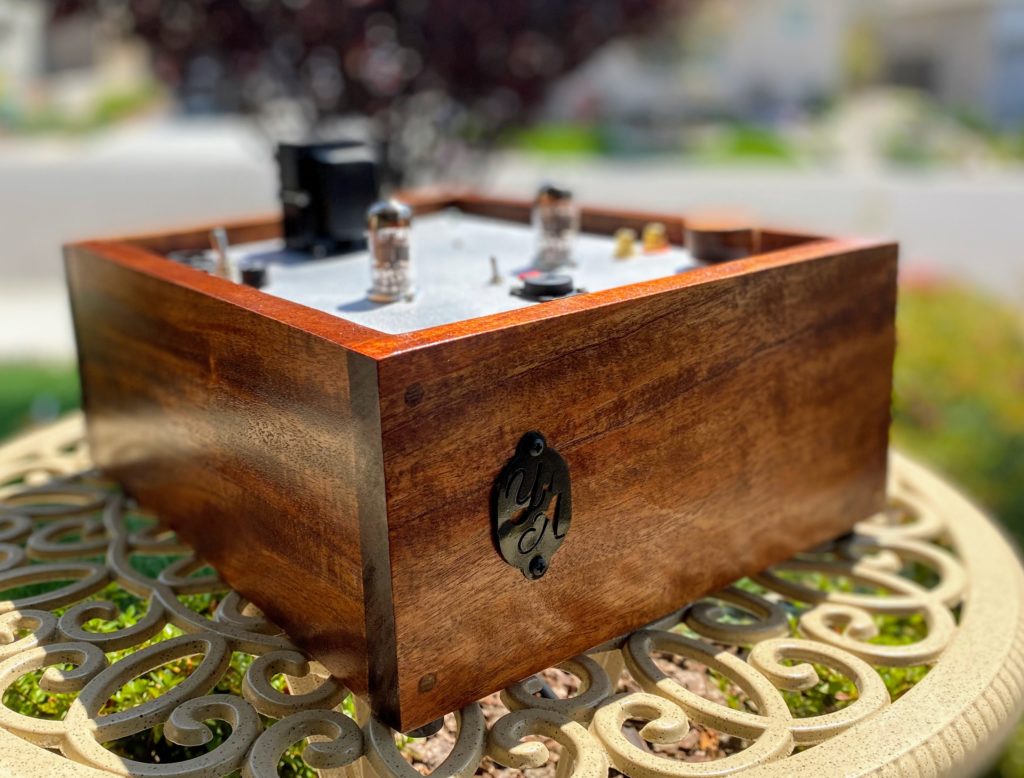 I've made a number of these and sold a handful. It's a parafeed design and, IMO, sounds quite good with typical tube-friendly cans like the Sennheiser HD600/650. The circuit is something I came up with, but inspiration came from reading many of John Broskie's rediculously good artciels on TubeCad.
I've built them with both Hammond and also Edcore transformers and chokes. I don't think there is much difference except the oversized blue Edcore ones look pretty dope. Sonically, I can't hear a difference between Hammond or Edcore transformers or chokes.
If you're interested in me buidling one for you, please
me and let me know where you are located. Cost and lead time can vary depending on parts availability and what type of wood and finish you'd like on the skirt.